Vision & Values
Our mission statement:
At Hampton Vale Primary Academy we strongly believe that all of our children are entitled to an education which will empower them to become the best they can be. It is our aim that the children will leave our school with strong core values (integrity, liberty, empathy, challenge, respect, resilience, equality and leadership), realising the importance of caring about each other, the community in which they live, both locally and globally, as well as the need to protect and preserve the environment for future generations. We are a school that is comprised of many different cultures, religions and backgrounds; we recognise and celebrate our differences, knowing that although we are all unique, together we are all united.
Our Values
Integrity
Liberty
Empathy
Challenge
Respect
Resilience
Equality
Leadership
Our bespoke, broad and balanced curriculum recognises the importance of each and every subject. From the moment our children enter the school and are issued with their own Hampton Vale Passport, they are taken on a journey around the world through the subjects they learn and the inspiring learning environments they encounter. We know that we all have different talents, interests and abilities which is why our curriculum allows our children to experience a broad range of subjects where everyone will thrive. When we encounter difficulties, the importance of resilience is highlighted and celebrated.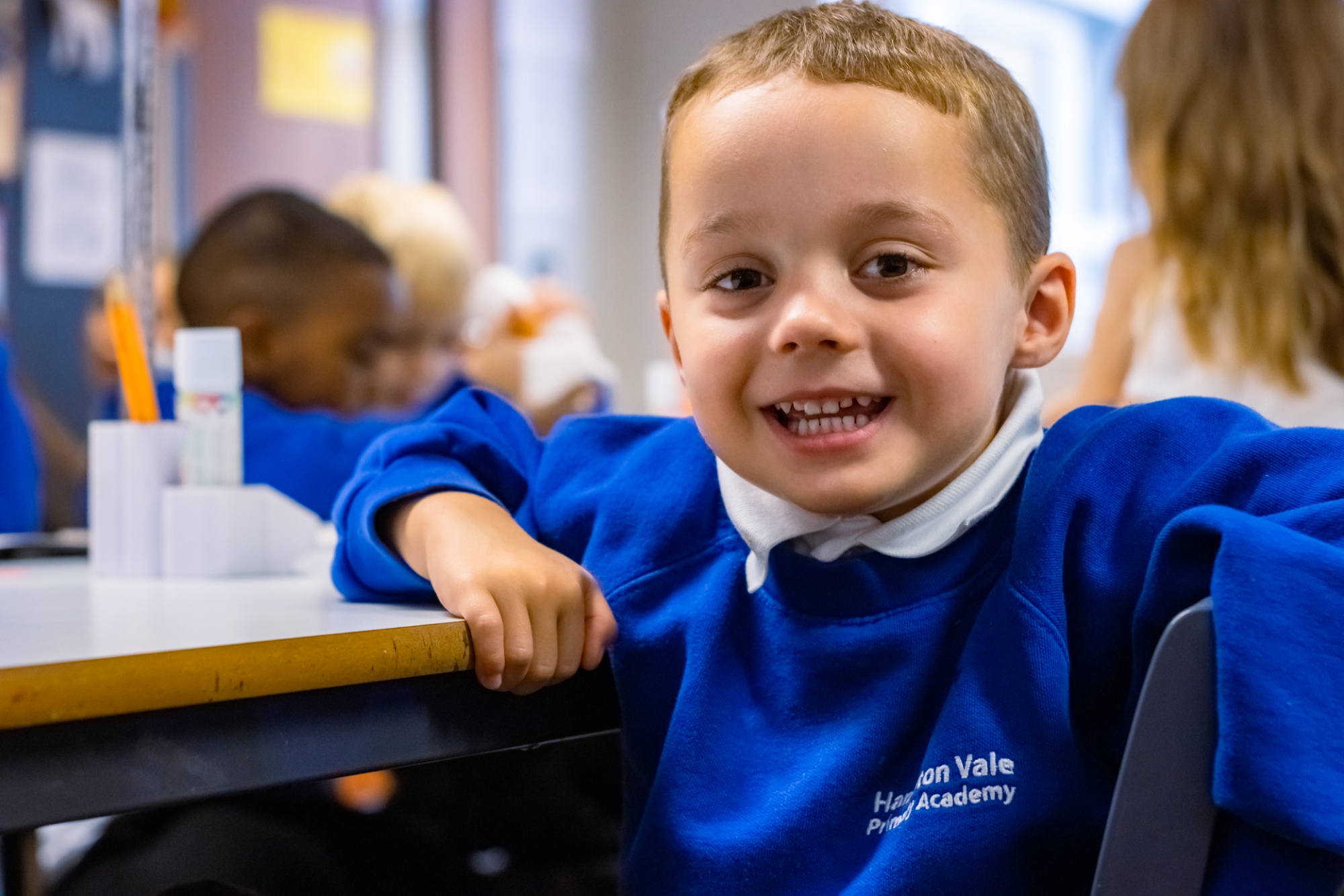 Education is a journey and Hampton Vale's approach to teaching is informed by a breadth of research around the science of learning. This, in collaboration with our core beliefs, provides the stage for excellence and high standards of achievement, as well as fully preparing children for the next step in their educational career.
Through our high expectations, children are challenged academically and creatively, developing a lifelong love of learning. Children are at the heart of everything we do as we firmly believe that:
Education is the key to unlocking the world, a passport to freedom.
- Oprah Winfrey