Reception Admissions 2022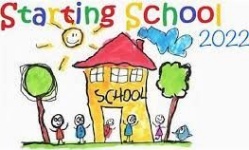 NATIONAL OFFER DAY TUESDAY 19TH APRIL 2022
Thank you for choosing Hampton Vale Primary Academy. We are delighted that you have chosen our school for your child, and are looking forward to working in partnership with you in the coming years.
In order to accept your child's school place please could you email or phone our school office by Friday 29th April 2022. When you send your email please ensure you provide the following information:
Your child's full name & date of birth
The nursery/playgroup/childminder/pre-school setting your child has attended
Parent/carer full name & phone number
After the initial deadline of Friday 29th April we will send out our school admission pack to all parents/carers of pupils that have accepted their school place. Within the admission pack you will receive key paperwork that will need to be filled out and returned to our school office as soon as possible. We will also advise you on how to provide your child's proof of address and ID documents, as well as provide a guide to school life at Hampton Vale Primary Academy. In order to get to know your child we will ask you for key information regarding their development, as well as information around friendships and their interests. We will also liaise with your child's pre-school setting (if applicable) to arrange a visit, or a telephone consultation with their key worker. Once we have received this information we will organise the children into classes and you will be informed which class they will be in, as well as the name of their class teacher. During the summer term we will invite you and your child to attend a stay and play session so that you and your child can meet their class teacher, other pupils and parents, as well as become familiar with their new classroom surroundings.
We fully recognise what an exciting and significant milestone this is for your child and your family, and if we can support you further at any point during this time please do not hesitate to contact our school office.
Miss L Chatterton
Assistant Headteacher