Children in Need 2021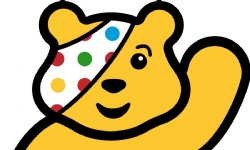 Children in Need is the official charity of the BBC. It raises money for disadvantaged children and young people in the UK. The end goal for Children in Need is to make sure that every child has a safe, happy and secure childhood.
To celebrate and support this, we are inviting children to come into school wearing bright colours on Friday 19th November 2021. A small donation of £1 can be paid by MCAS to support this Charity from 9th November 2021.
We will be selling additional items (Pudsey Ears, Wristbands and Pin Badges) to support this amazing charity. These can be purchased via MCAS from 9th November 2021.